So you want to rank higher on Google…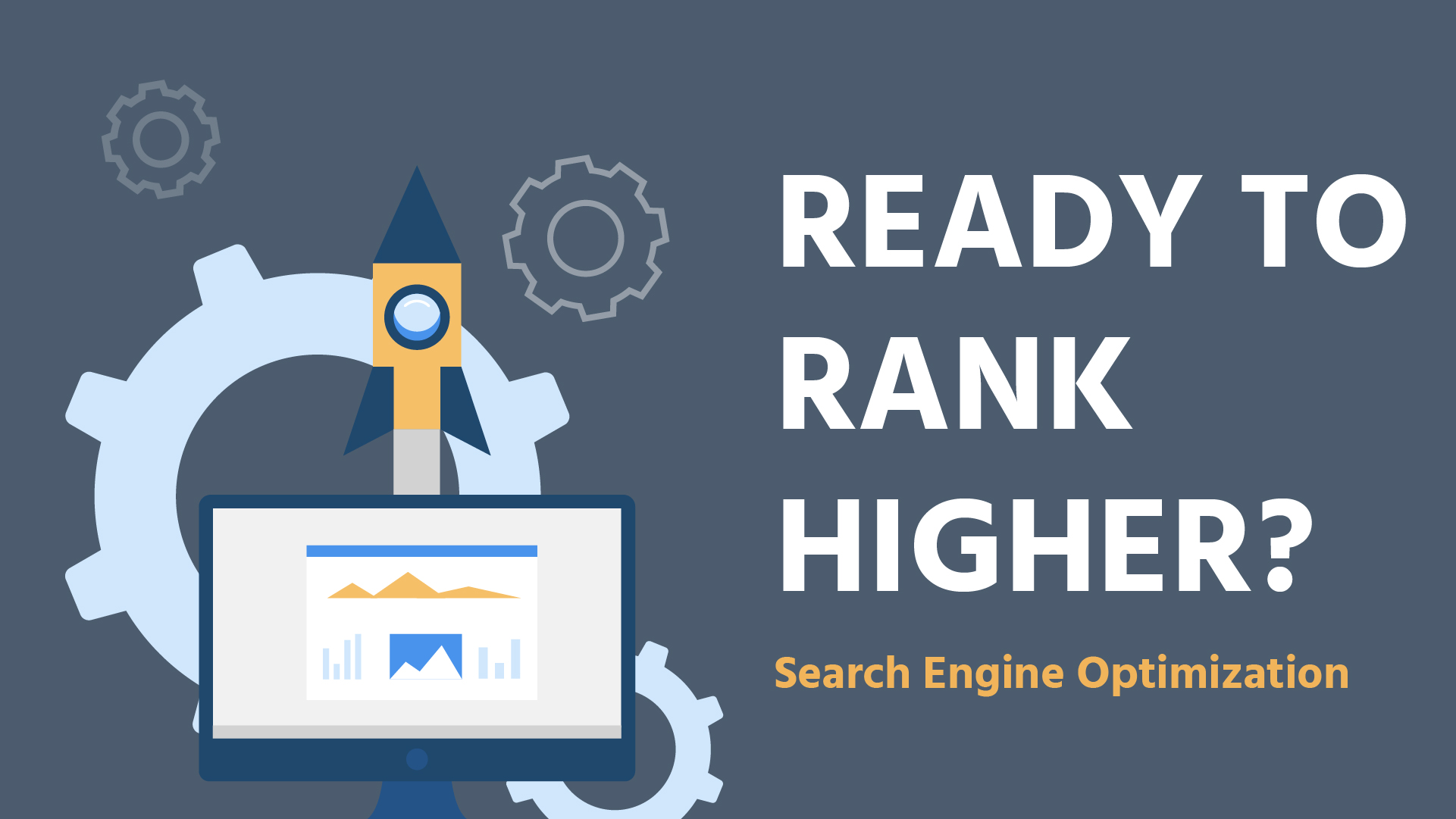 So you want to rank higher on Google…
Where do you begin?
Optimizing your website to rank higher on SERPs (Search Engine Results Pages) can seem like an impossible task, and it is IF you try to tackle it all at once. The key to improving your search engine ranking is to START NOW and be patient. You will not see results overnight, and if you don't start now, you won't see results anytime soon.
Here are some questions you should ask yourself when starting Search Engine Optimization.
Am I using the right eCommerce software?
Depending on the eCommerce platform you are currently on, the capabilities for editing, improving, and monitoring your SEO vary significantly.
Some eCommerce platforms have apps that allow you to edit your metadata (title, description, keywords) efficiently, and some can only edit with a more manual importing/editing process. You should take this into account when deciding how much time you will invest in optimizing your pages.
If you must use a more manual process, it will save you lots of time to make a "triage" plan to focus your time on pages and products that can move the needle the most with an improvement in ranking. (i.e., you rank 5th for "SEO Companies" and can easily move to 2nd or 3rd)
Who are my competitors?
It always helps to know whom you're competing with.
If you directly compete with another company that has spent a lot of money on improving their SEO, it would be a wise move to follow their lead.
If your competition hasn't put in the money and time to improve their SEO, you know that there is a lot of room to improve, and there are several quick wins to be had.
In both situations, you can base your next steps on your competitive position and be in a better position to improve. There are always ways to improve your rank, but the strategy can differ greatly based on competition.
What is my ranking right now?
To know where you need to go, you need to know where you stand.
It's difficult to know where you stand according to Google without being able to aggregate data. Software like Moz, Ahrefs, Brightedge, SEMrush are great tools that can help with this and let you know where there is room to grow.
If you are going to improve your own SEO, we recommend using one of these from the beginning. It will save you many hours.
Is it worth it?
Yes.
It is definitely worth it to improve your site's SEO. The better question is, "Is it worth MY time?"
This depends on how fluent you are regarding how search engines work and the best path to improve your site's rankings.
It may not be worth your time if your knowledge of SEO is minimal or your capacity to devote resources to improving SEO is limited.
This is where choosing the right agency is important.
Ballistic Agency keeps up to date with Google's best practices and consistently change our client's websites based on their ranking algorithm.
Contact Us to learn more about how we can start improving your website's SEO.