What is Search Engine Optimization?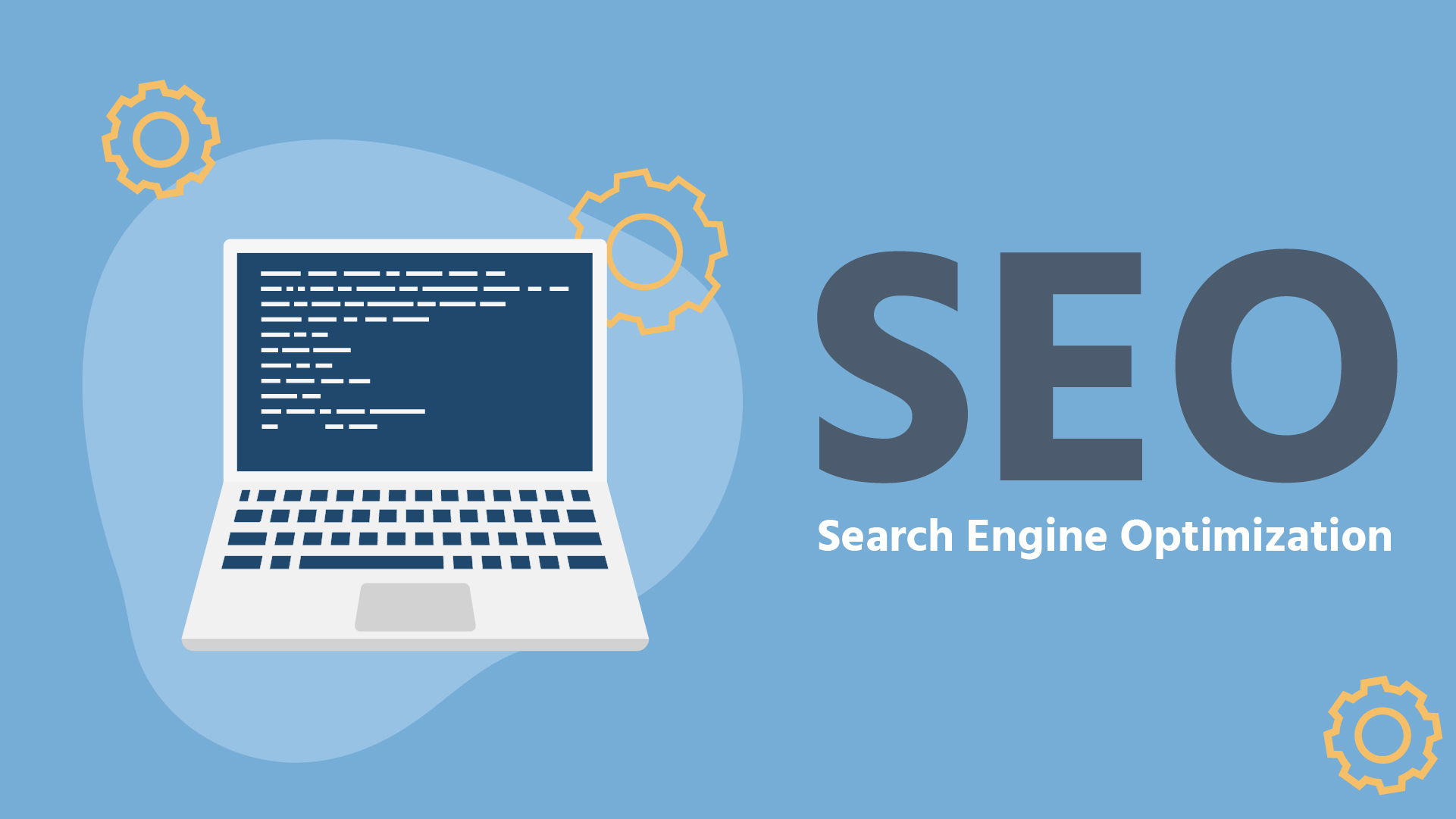 Your customers are looking for what you're selling, but they never make it to your website. Search engine optimization is what you do to get your website in front of more shoppers. When you invest in SEO, you're tapping into the vast amounts of organic traffic on Google. However, you're only able to do this when you design your website according to Google's specifications and best practices. Most websites underperform on search engines because of suboptimal website practices, not just a lack of keywords. To get the most from SEO, you need a keen eye to find your website's deficiencies and fix them. Investing in SEO helps you become a leading brand rather than struggling to get noticed.
Page 1 receives 95% of all search traffic.
Result 1 receives ~33% of all clicks
Result 2 receives ~17% of all clicks
Result 3 receives -11% of all clicks
…
Result 7 receives ~3.5% of all clicks
We have a motto here at Ballistic Agency; "Sales covers a multitude of wrongs." That means if we create wildly profitable "wins" for our clients, they'll have much more tolerance for our failed website experiments. No matter what business you're in, this should be true. If you have enough breathing room with your cash flow and profit, you can afford to take risks in pursuit of getting better at eCommerce. Thankfully, we have the knowledge, data, and experience to get quick wins for our clients, helping free us up to experiment with exponential profit growth.
So how do we go about creating those wildly profitable wins? Conversion Rate Optimization (CRO). When we begin optimizing a website for increased conversions, we're working with traffic already on the website and getting more return on investment, i.e., profit, for our client. There's no additional expenditure on marketing, advertising, pay per click (PPC), or search engine optimization (SEO).
For example, in April, your website has 50,000 visitors, a conversion rate of 1.7%, average order value (AOV) of $150, and generates $102,000 in revenue. Your advertising costs were $6,000, $60,000 in cost of goods sold (COGS), and $14,000 in other fixed and variable expenses. Your gross profit is $22,000.
Increase the conversion rate to 1.9% without changing any other variable in the previous scenario, your costs stay the same, but your revenue increases to $114,000, thus increasing profit to $34,000! That's a 64% increase because of a very modest increase in conversion rate. The power of conversion rate optimization is apparent when you realize that it's a true multiplier of profit!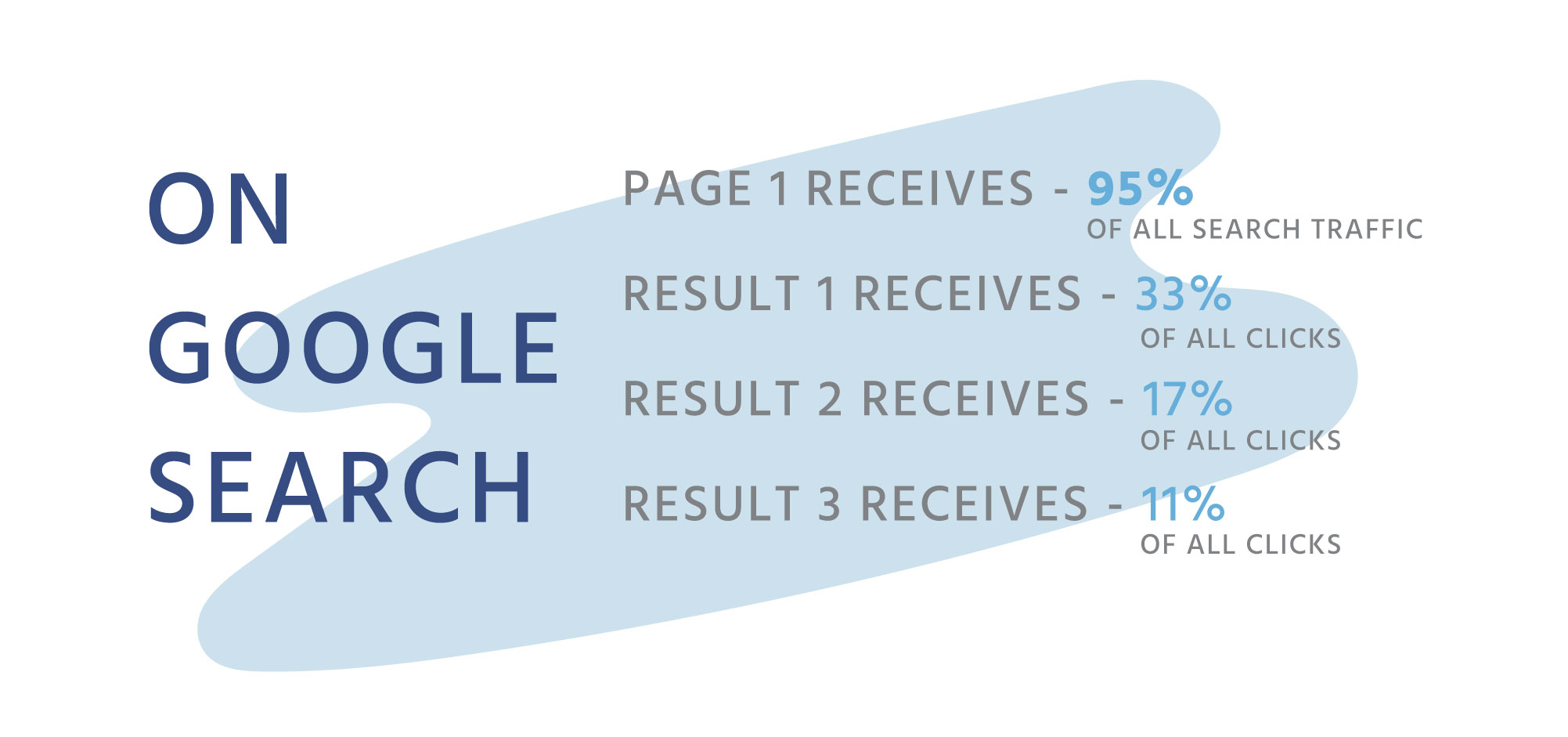 With a highly trafficked search query of 100k monthly searches, the difference between page 1 and page 2 can mean thousands of clicks each month.
To simplify:
If your site has a conversion rate of 2%, and an average order value of $100. The difference between Result 2 and Result 3 is $12,000/month.
Start your SEO with a complete website analysis. Find the broken code, problem pages, and website errors, determine the schema you need, identify where your copy and metadata is insufficient. Then take the time to do a competitor analysis. Identify who is ranking higher than you. Why is their website outperforming yours? What would it be worth to solve these problems? Next, do your keyword research. Determine what people are searching for. Find out which keywords will give you the best results in the shortest amount of time. Look at the search terms you need to pursue to get a competitive advantage.
Contact Us today to get your free SEO analysis.