Don't Get Stuck With An Old eCommerce Website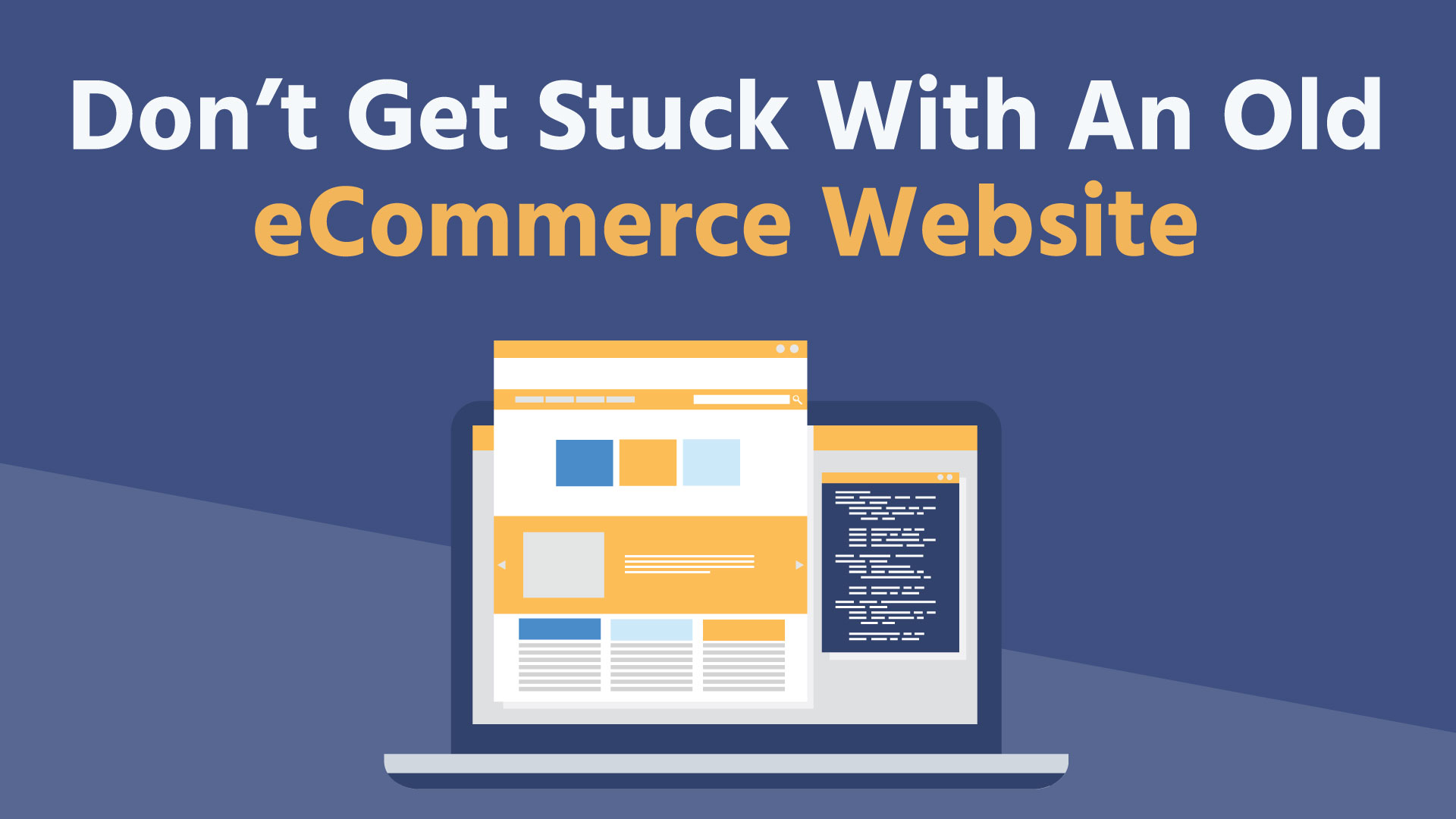 You need a new website but for good reason, you can't part with your existing eCommerce platform yet. Maybe because it's part of your accounting or ERP system. Perhaps it's not in the budget for the foreseeable future. Or maybe you're just not sure making a change would be worth all of the hassle and expense. We get it. We regularly talk to business leaders, mainly the CFO and COO, in this situation. We've found several steps to take to make their existing situation better without rocking the boat too much.
So, let's roll up our sleeves and make your existing site as good as possible. Hopefully, these changes will solve a few problems until you can re-platform to something like BigCommerce, Magento, or Shopify.
Refresh the look of the site. No matter what platform you're on, you should still be able to edit the CSS and HTML of the site. Enlisting the help of an excellent User Interface (UI) developer can give your aging website a facelift that can improve your brand image and increase conversion rates.
Improve Readability. We regularly see older website designs that have fallen behind modern readability expectations. Fonts are small and dated looking, line spacing is cramped, whitespace less than ideal, and the text doesn't adapt well to various screen sizes.
Search Engine Optimization on SEO. If you have an aging website, chances are it's not compliant with current SEO standards, which can hurt your search engine rankings. Updating the metadata and schema can cause minimal disruption to your website and give you a boost in rankings, which means more shoppers on your website.

Speed. There's no excuse for a slow website. Fast and affordable website hosting is now available for almost any website technology. With a streamlined design, correctly applied caching, and a Content Delivery Network (CDN) like Cloudflare, there's no excuse to have a slow website.
Great photos and descriptions. Hire a professional photographer to take new pictures of your products, people, and processes. New high-resolution photos go a long way in making an old site look newer.
Better site search. Often, older and less feature-rich websites lack a quality product search feature. A few lines of javascript code added to your website (like Ballistic Search) can add new searchability to your site, which helps shoppers quickly find what they're looking for and complete checkout. We've seen conversion rate increase dramatically on old websites when adding in a new third-party search feature.
Abandoned Cart Recovery. When shoppers on your site start to checkout but leave before they finish, you lose money. You need a cart recovery service that emails the customer and reminds them to come back and finish their order. Like site search, abandoned cart recovery software can be added to any website just by adding a few lines of javascript code to the cart and checkout pages. Our clients routinely see 14-20% of all abandoned carts recovered compared to 0-3% with no cart recovery solution or older solutions.
Improve Engagement. Live chat, customer service, surveys, and more are easily added to any site with simple third-party javascript. Improving customer engagement makes any site better.
With some effort and a little help from a competent web developer, you can improve the site you're stuck with. If you'd like help with making your older eCommerce store better, contact us today. We'd love to help you achieve Optimized eCommerce™.