Our 2nd consecutive year as a BigCommerce Preferred Partner
Aaron Blackmon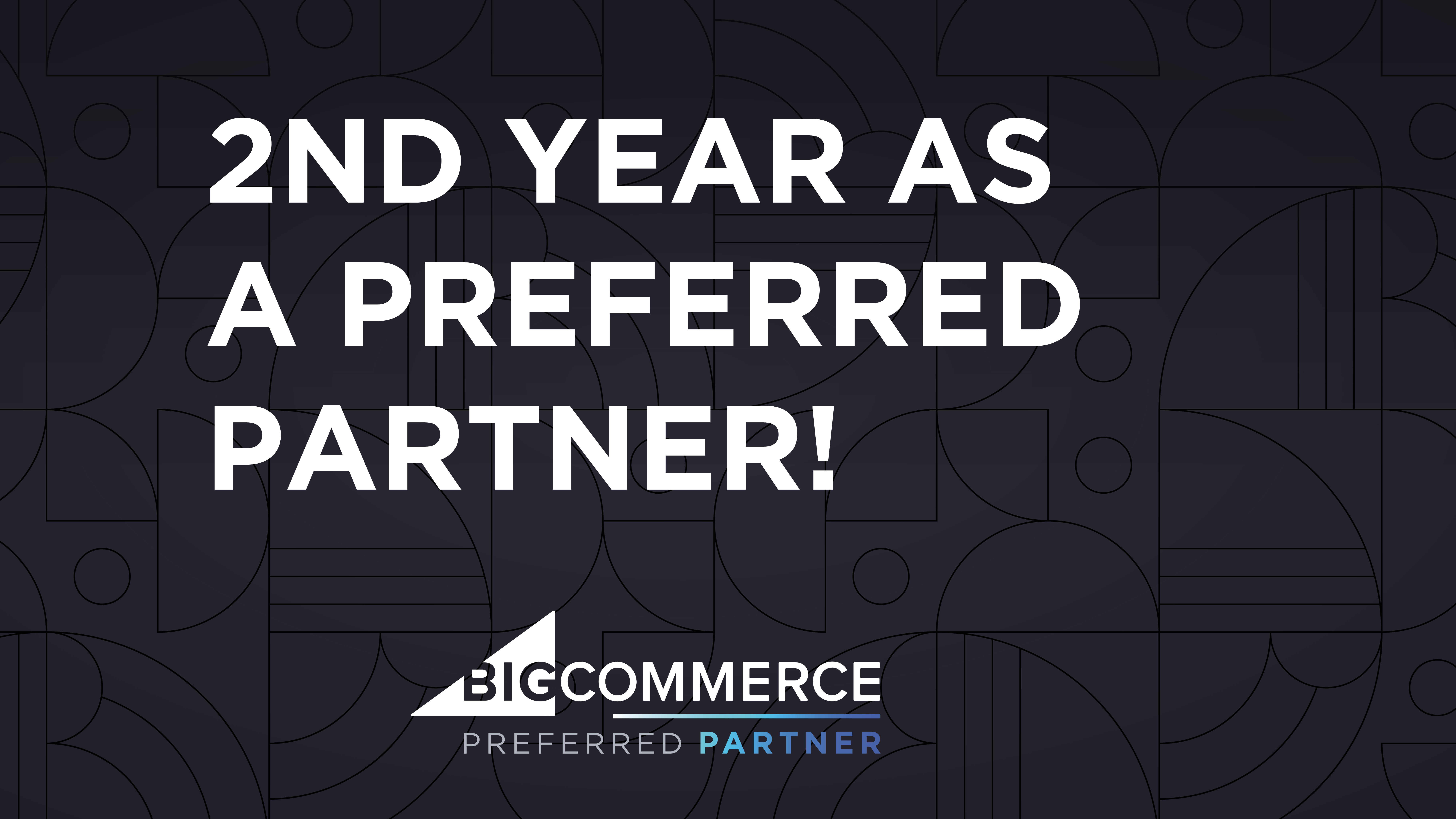 Ballistic Agency is proud to announce our 2nd consecutive year as a BigCommerce Preferred Agency Partner
Ballistic Agency offers Website Design, Development, and Migration, as well as Search Engine Optimization, Email Marketing, and Conversion Rate Optimization to help fast-growing businesses optimize their eCommerce
Opelika, AL—February 15, 2022 — Ballistic Agency is proud to announce that for the 2nd consecutive year it has officially maintained its BigCommerce Preferred Agency Partner status. As a member of the BigCommerce Partner Program, Ballistic Agency will continue to offer clients website design, migration, and development powered by BigCommerce, a leading open SaaS commerce platform for fast-growing and established brands.
"Everything was done quickly and professionally, and Ballistic Agency was extremely open and available during the process, " said Paul Butler, Owner of Evolved Ballistics. "The end result was an awesome product that has increased our online sales exponentially. The transition from one platform to BigCommerce was better than I expected and was a seamless transition. We will be using Ballistic Agency in the future."
Ballistic Agency has been re-platforming our clients onto BigCommerce since 2011. We're familiar with migrating clients from other ecommerce platforms like Shopify, Magento or Volusion on to BigCommerce. What this means for our clients is that you hire Ballistic Agency to build your custom BigCommerce site with our experienced BigDev certified BigCommerce developers to help reach your ecommerce goals.
Tens of thousands of BigCommerce merchants look to the platform's robust agency partner ecosystem for support in creating differentiated shopping experiences to fuel their growth. Therefore, BigCommerce Agency Partners are carefully selected on the basis of offering best-in-class technologies, value and superior customer service. Ballistic Agency is proud to be one of 14 agencies in the country with the Preferred Partner Status.
Ballistic Agency is expanding in 2022 to better serve their current and future clients. Our commitment to BigCommerce continues to grow with the intent that one day we can be the top BigCommerce agency in North America.
About Ballistic Agency
Ballistic Agency is a BigCommerce Preferred and Certified Agency Partner with BigCommerce that has been deeply embedded in the digital presence of our clients, working to increase brand awareness, customer satisfaction, sales, and operational efficiency since 2008. We build and optimize the websites of leading mid-market organizations and are their chief problem-solvers
for eCommerce advancement. We work very closely with our clients to quickly and methodically execute their specific sales goals using data and discovery to drive the evolution of their web presence. Our expert team is dedicated to making clients' websites easier to use and generate more revenue, creating peace of mind about the future of their businesses.
About BigCommerce
BigCommerce (Nasdaq: BIGC) is a leading open software-as-a-service (SaaS) ecommerce platform that empowers merchants of all sizes to build, innovate and grow their businesses online. BigCommerce provides merchants with sophisticated enterprise-grade functionality, customization and performance with simplicity and ease-of-use. Tens of thousands of B2C and B2B companies across 150 countries and numerous industries use BigCommerce to create beautiful, engaging online stores, including Ben & Jerry's, Molton Brown, S.C. Johnson, Skullcandy, SoloStove and Vodafone. Headquartered in Austin, BigCommerce has offices in London, Kyiv, San Francisco, and Sydney. For more information, please visit www.bigcommerce.com or follow us on Twitter, LinkedIn, Instagram and Facebook.
BigCommerce® is a registered trademark of BigCommerce Pty. Ltd. Third-party trademarks and service marks are the property of their respective owners.