Why You Should Choose Ballistic Agency To Build Your eCommerce Website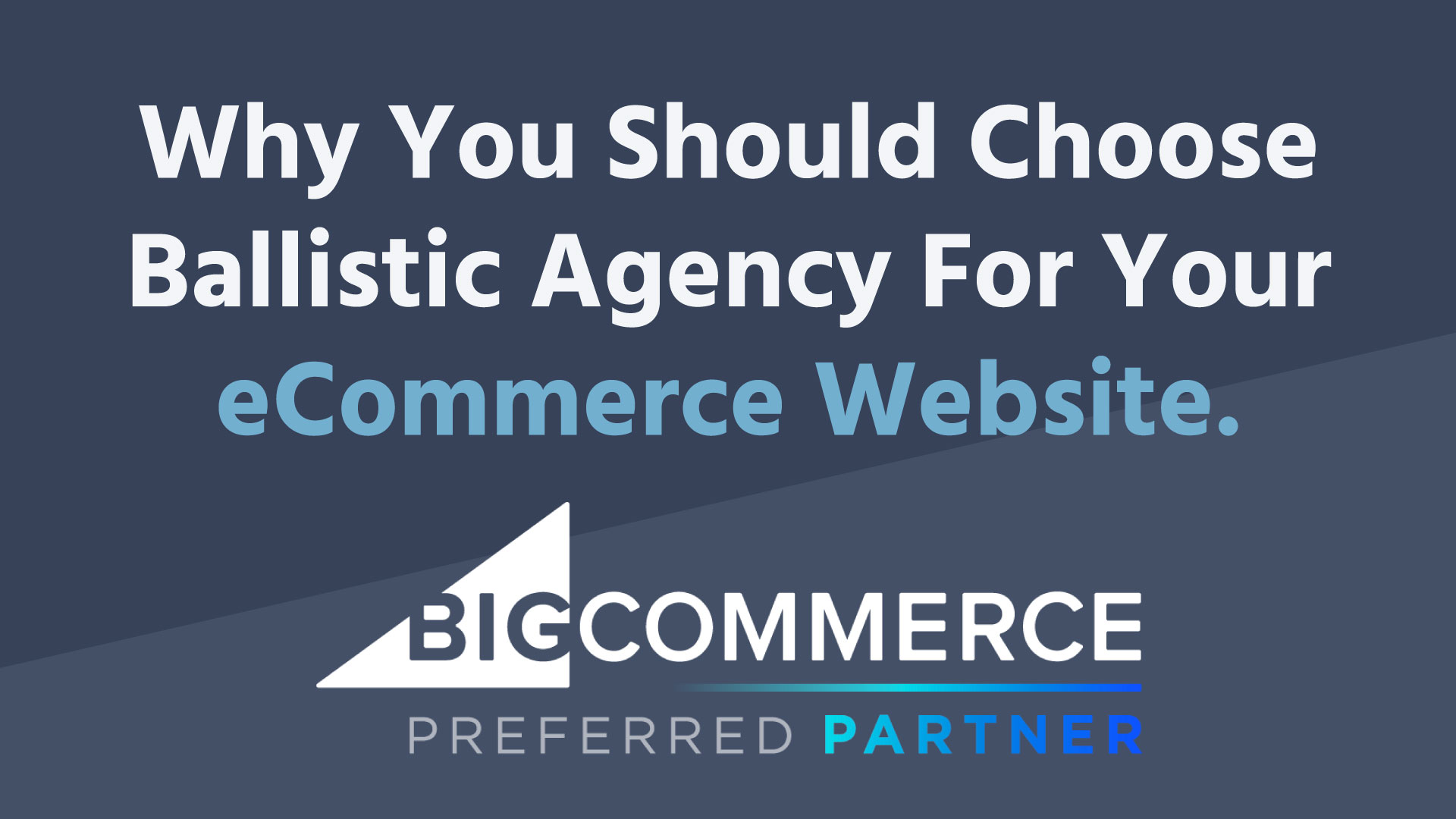 It's never been easier to build an eCommerce website for yourself. Going with a simple, template-based approach works well for many small companies and startups. BigCommerce is an excellent choice for beginners for this very reason.
However, if you're looking for something a little more custom, need integration with an existing system like Quickbooks, SAP, or another application, or you have thousands of products and years of data to migrate, you need a web design agency.

Since 2008, Ballistic Agency has specialized in building websites for businesses just like yours. Since 2011, we've built BigCommerce sites to the specific needs of our clients. We include your unique branding, SEO, CRO, marketing strategy, and integration needs. Our process is well thought out and tested through many years of experience, which helps us move projects through the development cycle faster than most other agencies. The result is a site that ranks higher, works better, and sells more.
We are proud to announce that Ballistic Agency is now a BigCommerce Preferred Partner!

What does this mean for our current and future clients? We get to pass along all of the added benefits to you. Simply put, you hire Ballistic Agency to build your custom BigCommerce site sooner than other agencies, so that you can quickly reach your eCommerce goals.
"The Ballistic team worked really hard in 2020 to become BigCommerce Certified. As of February 2021, we've also strengthened our expertise by becoming a BigCommerce Preferred Agency. We did all of this to better serve our clients and help them get the most from the platform, all with the goal of pushing revenue, profits, and the shopping experience to a higher level." – Jason Young, Founder, Ballistic Agency
Want to learn more about BigCommerce and how Ballistic Agency can help you achieve your eCommerce goals? Contact us today for a free consultation and to learn more about BigCommerce.