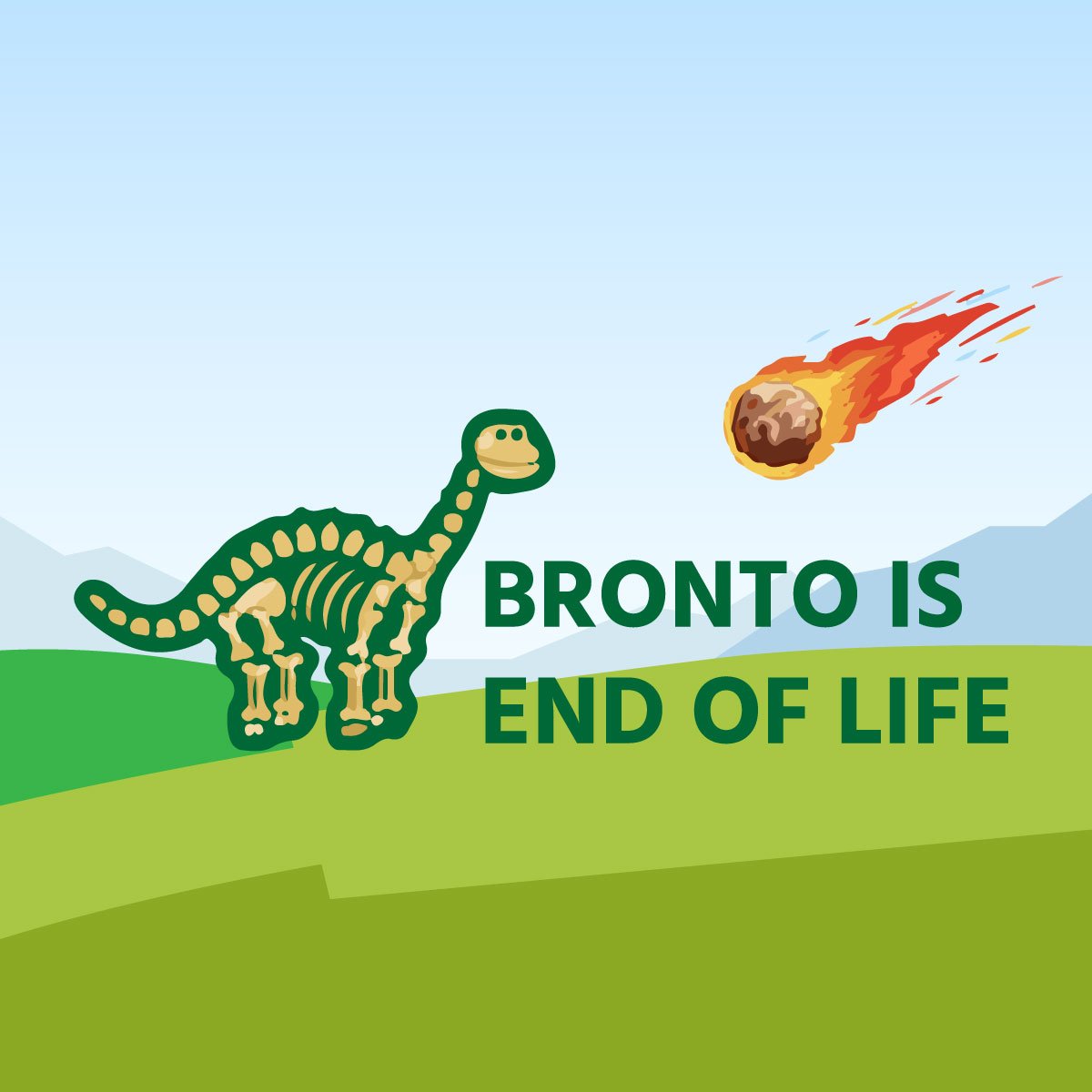 Like the way of the dinosaurs, Bronto is coming to a fiery crash in Q2 of this year. Last March Oracle, the new owner of the marketing platform, declared the end of life status. So, as doomsday approaches for many users, some are still scrambling for the right fit to fill the void.
That's where Klaviyo and Ballistic Agency come in to help. We have been so impressed with the platform that we have become a Gold Partner. When looking for that replacement, we think this will not only fill the void but take your marketing strategy to a new level.
Why are we so impressed? First is because it gives high-growth eCommerce merchants like you the ability to wield scalable enterprise-grade power. Merchants who have already made the switch from Bronto to Klaviyo did so because they needed a tool that's easier to set up, easier to use, and offers better ROI.
While it seems too good to be true, take it from our experience with onboarding and managing several accounts on the platform this really is an all-in-one solution. Klaviyo offers some amazing capabilities to power your eCommerce marketing strategy. Now for a Bronto user you're probably used to being charged for all the extra you need to compete in your industry. It's like that Christmas or Birthday present you get that needs batteries. It looks amazing and so fun and you open it only to find that the batteries are NOT included! Thankfully that's not the case with Klaviyo. Whether it's syncing with Facebook Audiences, dynamic coupons, abandoned cart email series, custom event automations, or more: everything you need to power your eCommerce marketing and maximize your ROI is included upfront with Klaviyo!
So let's talk about some of the main reasons for that ROI and why we aren't recommending other platforms like Mailchimp. Klaviyo's automations are top-tier and actually automated. No more surprisingly administrative "automation" as you're used to with Bronto. Reporting is on a whole new level as well for you. No more exporting CSV lists and manual reporting. Klaviyo's Analytic Dashboards are built-in and completely customizable to your needs. These dashboards are also integrated with your eCommerce store and 3rd party apps so you can count on the accuracy. Speaking of apps, don't worry about losing any important capabilities in the migration. Klaviyo takes care of that as well with API and new WebHooks you'll be able to customize without limit and bring even more insight and data to each of your shoppers as you talk directly to them.
All of this helps to increase customer lifetime value with marketing that will actually provide value to your customers. Klaviyo takes data about prospective shoppers and converts it into marketing that drives sales. Klaviyo's segmentation engine gives you the capability to target and personalize your marketing. Now you're talking about an actual multi-channel marketing strategy where you can take all of this owned data and create more powerful automated email series, promotional campaigns, Custom or Lookalike Audiences on Facebook and Instagram, send mobile app push notifications, and SMS Campaigns and Automations.
Ready to make the swap? Ballistic Agency can help with a custom onboarding package, or our full email marketing service. Let's get your first consultation started!