How To Compete With Industry Leaders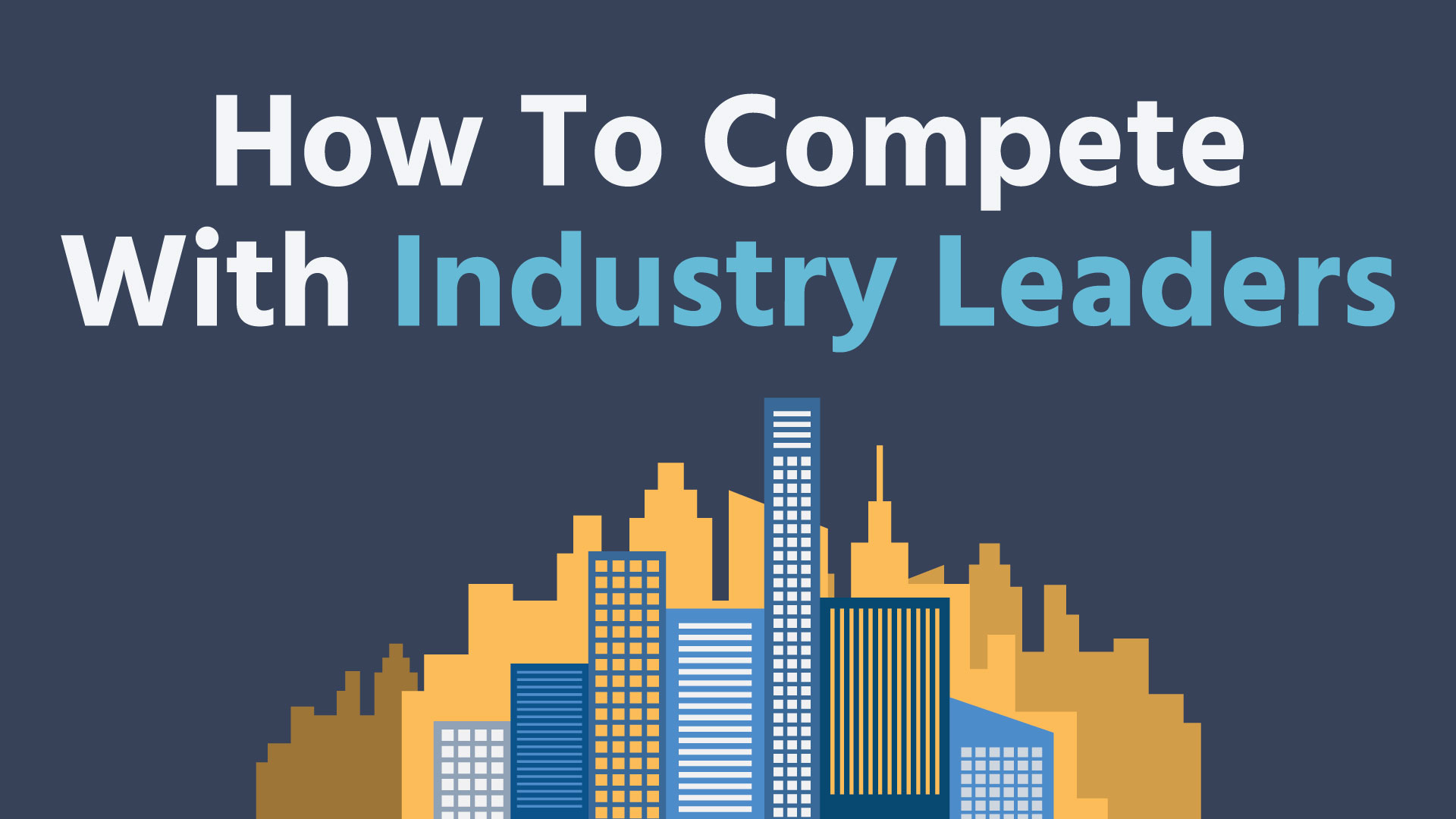 If your business is experiencing an unexpected increase in order volume because of the COVID-19 pandemic, you're probably struggling to keep up with demand. Industries experiencing a coronavirus boom include fitness equipment, firearms and ammunition, home and garden, outdoor, boating, camping gear, food and water items, and many more.
Retailers regularly ask us what to do to put themselves in the best possible position while waiting on restocking shipments. For manufacturers that aren't vertically integrated, keeping the inventory levels necessary to service customers and capitalize on the market conditions can be very difficult. Your customers want to buy from you, but you have nothing to sell them. That doesn't mean you should take a vacation or twiddle your thumbs until you get more inventory to sell. You can use this time to get ahead of your competition.

Let's explore several strategies that can keep you moving in the right direction, even if you can't ship orders.
Keep your product pages online. Don't remove or hide the out of stock product pages. Removing the page creates confusion with your customers, and Google will penalize your page rank. If you must remove a page, redirect the traffic to a page that explains why the page was removed and offer suitable alternatives.
Give an estimated in-stock date if possible. Let your customers know the approximate wait time for restocking. By doing this, you help set expectations and communicate that you're actively working on getting more inventory.
Allow in-stock notification. Make the most of the increased website traffic by letting customers choose automatic email or SMS notification when inventory returns. Encourage your visitors to come back to your site and complete a purchase.
Grow your email subscriber list. Capture the shopper's email address with an elegant and timely invitation to subscribe. Rather than being a one-time visitor, you have an opportunity to engage the shoppers regularly via email to build trust and offer value in the future.
Offer related or alternate products. If you have other products in stock that can meet your customer's needs, offer it now. Related items shown on the out of stock item's product page adds value to the shopping experience. Now might also be an excellent time to educate shoppers on why they might prefer the in-stock item instead of the unavailable product.
Move out of stock categories/products toward the bottom of search results and navigation menus. Again, we don't recommend hiding out of stock items and departments, but there may be value in promoting other items and categories over out of stock items. Using a powerful on-site search like Ballistic Search can promote available items over out of stock items.
Create content for your website, blog, podcast, social media, or Youtube channel.When you don't know what else to do, invest in your brand by writing better product information, specifications, customer education material, social media, and blog posts. If you have considered starting a podcast or Youtube channel, now is a great time to focus on launching it and filling out your marketing calendar with this content.
Develop new products and product lines. If your current vendors aren't able to meet your needs, now might be a good time to invest in your manufacturing capabilities. Depending on the products' complexity, you might be able to quickly supplement your vendors, add value to your brand, and meet your customer's needs. That's a win-win-win for everyone. Manufacturing the products you need can increase your profit margin and control your inventory levels, which will help you win during future sales booms.
Beat industry leaders with better customer service. Larger and more prominent companies often can't give the same level of customer service as smaller, more agile companies. Beat the big players with friendliness, personalization by integrating with your customer data, easy and fast answers to common questions, and by having a convenient and secure way to contact you. We recommend Gorgias for a competitive advantage in your customer support strategy.
If you'd like to talk to professionals dedicated to helping you achieve optimized eCommerce, reach out to us today and schedule your free website consultation.